With a long, deep sigh of relief, we can all say goodbye to 2020. We can put the year behind us, push it into a deep dark cell and carefully lock the door. That's how I feel. I am a food writer. I write about where food comes from, how it is grown, how it is cooked and how we enjoy it. I have always believed that I am one of the luckiest people in the world. This year, however, I witnessed some of the most tragic stories and yet, at the same time, some of the greatest acts of human strength and kindness.
The year started with much of the east coast and other parts of the nation blanketed in smoke from bushfires. The scenes of destruction were heartbreaking. I was sent to the Southern Highlands of New South Wales to cover the fire aftermath for the papers. In Batlow, I saw apples still hanging from their boughs but cooked all the way through from the heat of the fires. Near them, irrigation systems had been melted into a black plastic puddle. Row after row of trees were destroyed. But the growers, their faces still sooty from fighting fires, and despite the shock, were saying, "this is good orchard country. We will replant, and we will come back stronger."
The fires also affected winemakers across Australia. While some vineyards were burned directly, especially in places such as the superb wine region of Adelaide Hills, the smoke really worried the winemakers. I was working in Rutherglen, the heart of Australian fortified wines, and watched as winemakers downloaded results from laboratories that test grapes for smoke particles. Once the level of smoke taint reaches a certain level, the quality of the wine plummets. "We're just praying for the westerly winds to pick up and blow this smoke out towards bloody New Zealand!," I remember one winemaker saying. Luckily for that family-run vineyard, the wind picked up and they were able to salvage vintage. Others were not so lucky. And then there were some who saw a silver lining in a dark cloud.
That dark cloud was a virus. It loomed and threatened from offshore before it struck Australia with a vengeance. The coronavirus caused governments to shut down schools, churches and, as you know, only too well, businesses. And it seemed people in hospitality were some of the hardest hit. Some of my best friends who own restaurants and pubs would call me, their voices low and sad, telling me how they had to let their best staff go because they did not qualify for JobKeeper. I saw restaurants close their doors for good. But then came the waves of strength and compassion; my local burger joint started a home meal delivery service. They hired out-of-work chefs, some visa holders, others let go from some of the best restaurants in town, and let them cook their specialty. It was remarkable – that little burger joint has sold tens of thousands of meals and kept scores of people in work since the middle of the year. And those winemakers who saw a silver lining? They fermented their smoke tainted grapes and had the wine distilled into pure alcohol that was used for hand sanitiser.
The winter of 2020 was hard. Really hard. In some parts of the country people were locked in their homes and only allowed out one hour a day. For the hospitality industry it was even harder. Business owners were haemorrhaging money every single day. They were watching their livelihoods disappear in front of them. But it was those stories of strength, hope and kindness that got many of us through. Plus looking around to other parts of the country, such as WA and the NT, where life was going on fairly normally, that gave us something to work towards.
But now, as 2020 ends and we embrace summer, Australia is seen with envy the world over. While there is always the risk of another serious outbreak, as recent events in New South Wales prove, we have one of the best responses to the virus in the world which has helped us return closer to our normal way of life. I learned this year that those who responded to adversity with a positive mindset seemed to come out of the difficult situations that the year threw at them in far better shape.
So, it will be good to see the back of 2020. And I am looking forward to the joys and challenges that 2021 will bring.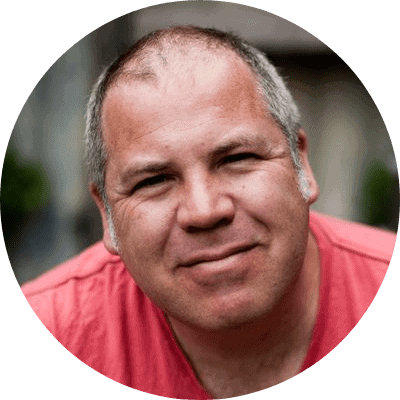 Taste is more than just flavour. It's what drives people to purchase their favourite beverages. To create delicious beverage taste experiences, you need to know
Read More »