Whether it's a sleek chenin blanc and cinsault from the glowing sunshine of South Africa, or an engaging grillo and chianti from the rugged terrain of Italy – our top 7 international wines for this season will take you on a journey from palates to pairings.
Get inspired with these unique and distinctive varieties, and form your own seasonal menu specials to see you through the sunny months.
Italy has been producing wine for several millennia, so it's no wonder that they know how to do it well. Every region of Italy produces wine, contributing towards them being the largest wine-producing country in the world. Through the many years of experience and immense production volume, they also have their own unique varieties that can bring another dimension to your seasonal menus this spring and summer.
Cantine Cellaro Lumà Grillo
A fuller bodied alternative to pinot grigio, Cantine Cellaro Lumà Grillo (180982) is an aromatic wine with floral hints and a generous citrus profile. A stunning table wine for lunches and dinners, it's grown on the mountainous island of Sicily where the climate is warm with low rainfall and strong ocean winds that ventilate the otherwise humid Mediterranean climate. White grapes that grow here are relatively high in acidity and are refreshingly dry. As a classic island-produced wine, Lumà Grillo is great with most seafood, as well as vegetable dishes and fresh pastas.
Staying in the southern regions of Italy, Tre Stelle Rosato IGP (180049) is from the land-locked region of Basilicata. Planted on volcanic soil that surrounds Mount Vulture, the most abundant vines in this region are Aglianico dark grapes, which enjoy intense sunshine during growing season followed by cooler temperatures in the harvesting season, thanks to the Balkan breezes. With a Protected Geographical Indication (IGP) status, this particular rosé – or rosato – is soft pink in colour with a fruit-driven bouquet of wild strawberries, raspberries, cherry and pomegranate. It's delicious with crudo menus, first courses and can also withstand bold cheeses.
Rocca delle Macìe Famiglia Zingarelli Chianti Classico DOCG
Our final top pick from Italy this season is Rocca delle Macìe Famiglia Zingarelli Chianti Classico DOCG (170438). It's awarded the highest quality level of the Italian appellation system with a Controlled and Guaranteed Designation of Origin status (DOCG), which is a prestige that less than 75 wines from Italy hold – most of which are within the regions of Piemonte, Tuscany and Veneto. This Chianti Classico is produced in Tuscany and is made predominantly from sangiovese grapes that are strictly grown in a limited area between Siena and Florence. As a highly tannic and acidic wine it's best enjoyed with food, in particular red meats. The robust flavour profile has fruity elements of sour cherries and other red fruits along with oaky, earthy notes. It's an easy pairing with classic Italian beef and veal dishes, but an alternative spin for summer that also draws influence from other cuisines could be an oxtail noodle dish.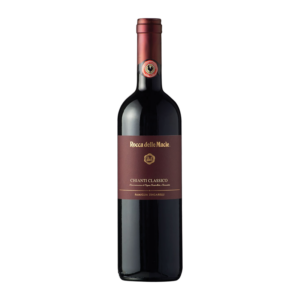 Venturing closer to home, the New Zealand wine industry has been expanding rapidly in the last few decades. Our top New Zealand picks for spring and summer are both produced in Marlborough, which within itself is split up into unique sub-regions that each have their own unique terroir. Its diverse landscape covers rolling plains, low valleys and coastal sun spots with free-draining soil that guides the melting glaciers from the mountains to the rivers that flow through the Marlborough Sounds. The wines from this region make up 70% of New Zealand's wine production, and are characteristically intense with an acidic expression that serve greatly as a group favourite for dinners and lunches.
New Zealand sauvignon blanc

Music Bay Sauvignon Blanc
The vibrant tropical flavour profile of
Music Bay Sauvignon Blanc (191651)
is bursting with notes of pineapple, guava, lychee, citrus and melon. Grown on the sun-laden coast of the Pacific Ocean in the Awatere Valley, it's fresh, zesty, delicious and superb with grilled seafood, ceviche and garlic-forward dishes. Great for alfresco social bookings in the sun this season.
Marlborough, NEW ZEALAND.
Our top New Zealand red for this season is
OTU Classic Pinot Noir (191652)
. Pinot noir is a great option for summer due to its silky tannins and lighter weight that is delicious even when slightly chilled – offering a fruity refreshment in the summer heat. Grown on north-east facing slopes along the ancient Otuwhero River, this pinot noir contains a rich opulence thanks to the silt-clay soil it grows on. There are delicate jammy notes of red plum and fresh cherries on the palate, with elegant cedar and savoury hints of mushroom. This elegant style works beautifully with lighter red meats, like duck and lamb or turkey and pork.
Exemplary at producing world-renowned wines, South Africa has some top tier wine regions and wineries thanks to its hot Mediterranean climate with cool Arctic ocean currents that keep the nights cool and the sea breezes fresh. Perhaps at the top of this countries winemaking game is the Western Cape region, where our favourite wines for this season have been grown on the Bottelary estate owned by Kaapzicht (translating to 'cape view') – a family of 4th generation winemakers who have finessed their craft over many decades.
South African chenin blanc
Kaapzicht Family Range Chenin Blanc
Stellenbosch, SOUTH AFRICA.
Chenin blanc is the most popular and widely planted white grape in South Africa, and is also the most famed amongst wine connoisseurs. With vineyards scattered along north-west facing slopes at 200 meters above sea level, the Kaapzicht winery produces vast amounts of the vine, leading to better quality selection. As a bush vine, chenin blanc has a lower yield than most, which makes the cooler appellation a key component to this wine's high quality. In 
Kaapzicht Family Range Chenin Blanc (209398) i
nteresting savoury hints underline ripe stone fruits, quince and pineapple. It has a balanced yet brisk acidity and a subtle balance of savoury and sweet that makes it a great resort wine, or an accompaniment to alfresco and grilled menu meals. Try it with sweet and sour pork or smoked salmon dishes.
Kaapzicht Terroir Range
Skuinsberg Cinsault
Stellenbosch, SOUTH AFRICA.
Kaapzicht Terroir Range Skuinsberg Cinsault (209397) came about during a personal project of the winery's current Cellar Master, Danie Steytler Jnr. Grown on some of the steepest hills of the Stellenbosch range it's made from 100% cinsault grapes, which are also known as 'hermitage' and make up one half of the South African hallmark varietal 'pinotage' – a blend between cinsault and pinot noir that came about to produce better yield from the notoriously delicate pinot noir grapes. Cinsault, however, is a hero summer wine in its own right with this beautifully elegant perfumed expression. Bramble berries and sun-dried strawberries with a dense earthy savouriness create an interesting aromatic profile, whilst the palate is fleshy and bright with bite. Saline acidity and a fine sweet macerated red currant finish make it delicious served with charcuterie boards or roast beef.
Add a point of difference to your seasonal menu with these iconic imported wines. They bring something different to the table that will leave your patrons wanting to discover more from your wine selection.
As seen in spring/summer 2023
Shop our range of international wine on myBidfood
.