- Q+A with Malcolm Hanslow -
We're a small restaurant in one of those small suburban shopping centres that Canberra is known for. It's a mid-20th century building looking out onto the outdoor area onto 1930s housing and Mount Ainslie not too far away. We were awarded the Gourmet Traveller ACT 2022 Restaurant of the Year, something we are immensely proud of. Inside it's a clean, minimal interior with an open kitchen, a bar with black Bentwood chairs at black-topped tables with polished concrete floors. We've been open for three and half years and we've been able to develop a local clientele among the start-of-the week crowd and, later in the week, it's special occasion diners; at the weekend we get a lot of people coming from Sydney and Melbourne for the arts and cultural tourism.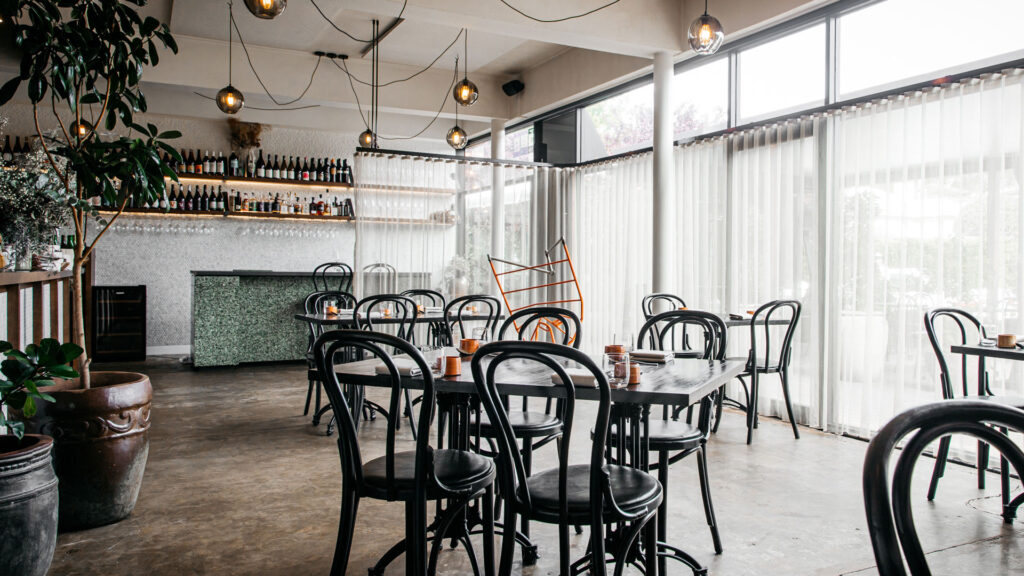 Gourmet Traveller described our offer as "a blind, 10-course degustation menu." We had been open for a year and four months when the first of the COVID lockdowns hit. The lockdowns gave us a chance to reset. We looked at our figures. We were offering both a la carte and a set menu. Seventy percent of diners were opting for the set menu. It was no big leap to move to degustation only. We were offering 21 items, now it's 11. Eleven perfectly finessed dishes that have allowed us to take it to another level. It has been better for labour costs and less wastage, too.
Talk to us about how you develop the menu.
I start with a product I really like to work with. From there I see where it sits in the menu and I will structure a dish around that. For example, we're about to replace the fish dish and I have been really impressed with some organic broccoli grown by one of our chef's parents. We BBQ the steam and fry the florets to make it like a pangrattato. We make some crisp fried onions, Thai basil and almonds seasoned with vinegar powder. This goes over the cooked harpuka that is finished with a dark fish sauce made with roasted fish bones, steeped with basil and enriched with seeded mustard. It's a great balance of light and dark flavours. We also are very aware that with 10 courses the meal needs to be balanced so we are making dishes that have great flavour but are less rich, less dense. We reckon we get it right.
Continue reading our chat with Malcolm in