Make these in a muffin or use patty pans. You can use frozen corn, sweet
potato and cheddar cheese to mix up the recipe if you like.
1 tsp (59060) Alfina's Extra Virgin Olive Oil
1 leek, washed, trimmed, cut lengthways and finely sliced
750g (171631) Casa De Mare Char Grilled Pumpkin, roughly chopped
6 (81481) Caterers' Choice Bulk Large Eggs, lightly beaten
¾ cup (39692) Caterers' Choice Fresh Light Milk (Low Fat)
100g (156425) Mainland Creamy Danish Style Feta Cheese
125g (56753) Garden Supreme Chopped Spinach Portions, thawed, drained and squeezed
½ bunch basil leaves, chopped
(55770) Caterers' Choice Fine Cracked Black Pepper, to taste
Preheat the oven to 160°C fan forced. Spray a 12 capacity muffin tray with kitchen spray. 
Heat a non-stick frying pan on medium heat and add the olive oil. Add the leek and cook for 5 minutes, stirring occasionally. Add the pumpkin and sauté for a couple of minutes.
Whisk together the eggs and milk in a large bowl. Season with pepper. Add the feta, spinach and basil. Mix. Add the leek and pumpkin and stir to combine.
Spoon the mixture into the muffin tray and bake for 15-20 minutes or until golden. Allow to cool for five minutes. Use a knife or spatula and run around the outside of the frittata to loosen it. Turn onto a baking rack. Serve warm.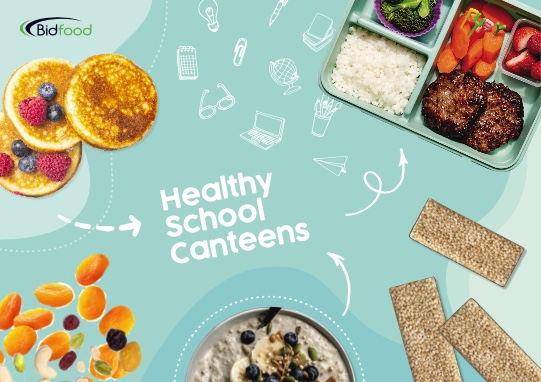 Read the ultimate guide to creating a healthy school canteen