A hearty minestrone soup, served with a bread roll, perfect for the cooler months.
Soup
120ml (189278) CHEF Vegetable Liquid Concentrate
4 cups water
400g can (166524) Edgell Red Kidney Beans, drained
400g can (162367) Edgell Black Beans, drained
2 tbsp (59060) Alfina's
Extra Virgin Olive Oil
1 carrot, chopped
3 sticks celery, diced
2 brown onions, diced
2 waxy potatoes, peeled, diced
1 cup (320) Edgell Peas
100g (11104) Leggo's Tomato Paste
400g can (74722) SPC Diced Tomatoes
100g penne pasta
(55770) Caterers' Choice Fine Cracked Black Pepper, to taste
To serve
8 (149687) Speedibake
Focaccia Bread Rolls
Dilute the vegetable concentrate in 4 cups of water and place in a large heavy-based pot over medium heat. Pour the beans into the stock, including the liquid. Gently simmer.
Place a large frying pan over medium-high heat, add the olive oil and the carrots and fry for 5 minutes or until golden. Add the celery and cook for 5 minutes or until colour changes. Add the onions and cook until translucent.
Place the vegetables and remaining ingredients into the pot. Cook for a further 30 minutes or until the vegetables and pasta are cooked through.
Serve minestrone with a warm roll.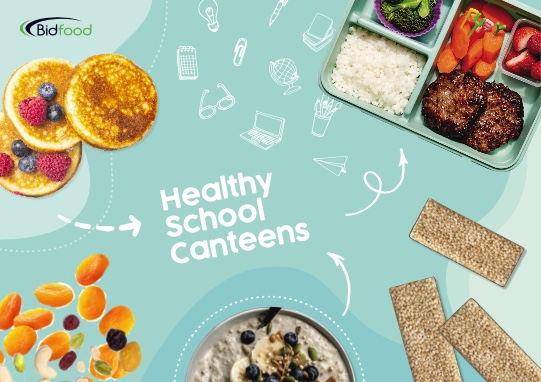 Read the ultimate guide to creating a healthy school canteen