Bite sized pizzas made with English muffins.
8 (140201) Tip Top Traditional
English Muffins
500g (11104) Leggo's Tomato Paste
1 tbsp (59060) Alfina's
Extra Virgin Olive Oil
1 tsp dried basil
24 slices (71780) Hans Mild Hungarian Salami, halved
1 red capsicum, grilled and sliced
1 yellow capsicum, grilled and sliced
4 cups (1821) Mainland Shredded Mozzarella Cheese
Preheat the oven to 180°C. Split the muffins and lightly toast them.
In a bowl mix the tomato paste, olive oil and herbs. Spread out over the muffins. Top each with two slices of salami, decorate with capsicum, sprinkle with mozzarella.
Bake for 5 minutes or until cheese has melted and is beginning to golden.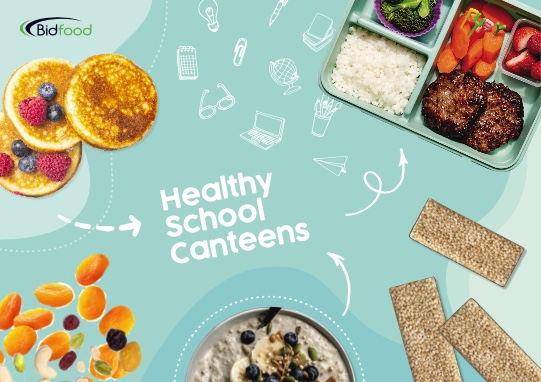 Read the ultimate guide to creating a healthy school canteen