Fluffy pikelets that are light, delicious and easy to make. They look great too.
1 cup (56339) Caterers' Choice Plain Flour
1 tsp (64993) Caterers' Choice Baking Powder
1 (81481) Caterers' Choice Bulk Large Egg
1⁄3 cup (13803) Bundaberg Sugar Caster Sugar
3⁄4 cup almond milk
30g (66815) Western Star Unsalted Butter, melted and slightly cooled
250g (7366) Perfect Italiano Ricotta Cheese
1 cup (108294) Riviana Diced Peaches in Natural Juice
1. To make the pikelet mixture
Place the flour and baking powder in a large bowl and mix with a whisk. In a small bowl, beat together the egg and sugar with a whisk or hand-held electric beater until the mixture is thick and pale. Add the milk to the melted butter and egg mixture. To this, add the flour mixture, a little at a time. Do not overmix to avoid rubbery pikelets. Cover and set aside for 30 minutes.
Heat a non-stick frying pan over medium heat. When hot, drop dessertspoons of batter (or tablespoons if you want larger pikelets) around the hot pan and cook for 90 seconds to 2 minutes or until the base is a golden brown and holes appear in the surface. Flip the pikelets over and cook the other side for 1 minute or until golden brown. Transfer to a plate and cover with foil and a clean tea towel to insulate. Repeat with the remaining batter.
Serve with ricotta and peaches.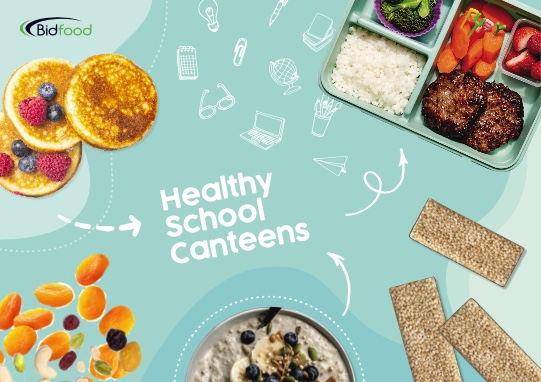 Read the ultimate guide to creating a healthy school canteen