A light and creamy version of everyone's favourite, made with spinach and ricotta.
Filling
Béchamel sauce
50 (66815) Western Star Unsalted Butter
4 tbsp (56339) Caterers'
Choice Plain Flour
800ml low-fat milk
(55770) Caterers' Choice Fine Cracked Black Pepper, to season
Tomato sauce
Place spinach into a large bowl with the ricotta, egg, nutmeg, 1/2 of the parmesan , 1/2 of the mozzarella and pepper to form a smooth mixture.
2. To make the béchamel sauce
Melt the butter in a small heavy-based saucepan over medium heat. Use a wooden spoon to stir in flour and cook for 1-2 minutes, stirring continuously. Remove from heat, slowly add milk and use a whisk to combine well. Return to heat and cook, stirring, for 5 minutes or until mixture thickens. Season with pepper.
3. To make the tomato sauce
Heat the olive oil in a heavy-based pan over medium-high heat and cook the onion for 5 minutes or until soft. Add the tomatoes. Stir. When bubbling, cook for 10-15 minutes until it reduces by a quarter.
Preheat oven to 200°C/ 180°C fan-forced. To assemble the lasagna, spread a little of the tomato sauce over base of a large baking tray. Layer 1/3 of the pasta sheets over tomato sauce. Top with 1/3 of the spinach mixture. Top with 1/3 of the béchamel. Repeat this two more times. Sprinkle over the remaining parmesan and mozzarella and bake for 45 minutes or until golden brown. Allow to cool a little, cut into portions. Serve hot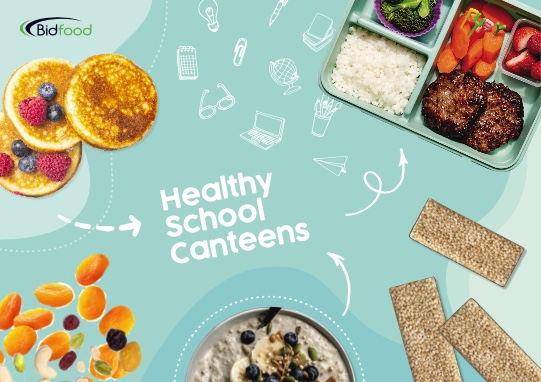 Read the ultimate guide to creating a healthy school canteen