Made with love by Sara Lee!
It all started in the 1930s when Charles Lubin named his first bakery after his daughter, Sara Lee. Since then we've been baking pies, Danish, cheesecakes, croissants and so many other delicious creations and perfecting our recipes across the decades… layer upon layer upon layer…
And in 1971, we opened our famous Bakehouse in Lisarow NSW, Australia. We've been baking up a storm here for 50 years this year!
We still use traditional baker's flour, real eggs and fresh cream and our bakers and pastry chefs create delicious desserts, ice creams and baked goods for you every day of the week.
A trip down memory lane to where it all began…
The 1930s marked the beginning of it all, with Charles Lubin naming his first bakery after his beloved daughter, Sara Lee.
Priding himself on quality and taste, it wasn't until 1951 that Lubin created the renowned Sara Lee All Butter Pound Cake.
Come 1953, Sara Lee led the food industry by developing a process for freezing baked goods that retained product quality while offering mass distribution capabilities.
In 1971, we opened our famous Bakehouse in Lisarow, NSW. It's here that we've been producing our delicious desserts for the last 50 years.
In 1972, Sara Lee's iconic advertising begins circulating in the Australian Women's Weekly.
In 1973 Alan Rogers heads up the kitchens of Sara Lee.
In 1978 we completed our second expansion. With the plant now sitting on a 20 acre orange orchard, it's here that we sourced the fruit used in the fresh orange bakery products.
By 1988 we are selling 126 different products and producing 50,000 cheesecakes a day. Five production lines are running full time to produce the orders.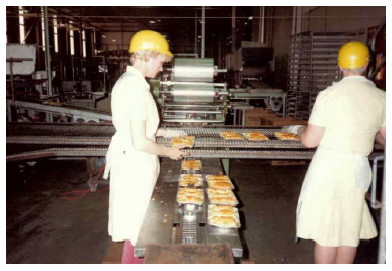 By 1992 Sara Lee is the 7th largest company supplying goods to supermarkets in Australia.
In 1997 we launched the Sara Lee Sticky Date Pudding, a best seller even to this day.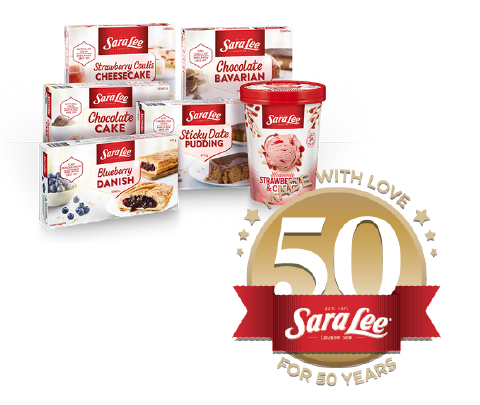 In 2013, McCain Foods acquired Sara Lee. The business is now a leading frozen food company selling a range of delicious desserts from creamy cheesecakes to sensational sticky date pudding, chocolaty bavarians to simply irresistible ice cream.
In 2019 we launched Waffle Bros, a flavoursome family of Belgian Liege waffles. These waffles are made from only the best ingredients, crafted in Belgium from a traditional liege recipe featuring pearl sugar.
We currently have 220 employees and are creating more than 200,000 cakes and pastries a day.
Sara Lee now celebrates 50 years in our community at Lisarow on the NSW Central Coast, 50 years of making old favourites and delicious new desserts, and 50 years of making and baking with love.