What does foodservice mean?
Whether for a special occasion or something quick and easy, Australians love dining out.
The Australian foodservice industry is a vibrant, bustling hub of multicultural delights, with businesses of all shapes and sizes working tirelessly to deliver delicious dishes and unique dining experiences to their customers.
But, what exactly is foodservice? And how far-reaching is the industry?
Let's dine out!
What is the meaning of foodservice?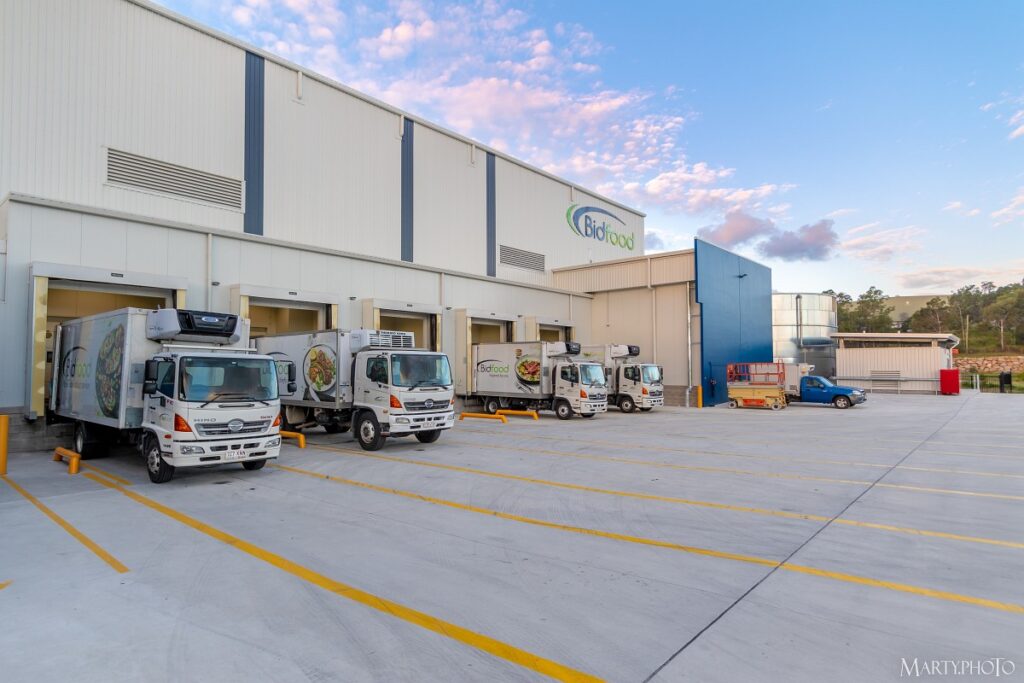 Foodservice incorporates any business or other entity that provides food and beverages for consumption outside of the home.
When people think of foodservice something obvious like restaurants and fast food chains might spring to mind. But, the foodservice industry also consists of many other food and beverage suppliers.
If you've ever eaten a hot dog and chips at the footy or enjoyed a lovely meal at a wedding, that too is the preparation and service of food outside of the home, and thus, part of the foodservice industry.
So, if it's a lot deeper than restaurants, just how deep does the industry go?
What does the foodservice industry include?
The foodservice industry includes both businesses that sell food and the employees that make it happen.
Common types of employees can range from chef, sous chef and kitchen hand, to warehouse worker, delivery driver and table server.
What is a foodservice business?
Businesses in the foodservice industry are any company or other entity involved in the distribution and consumption of food and beverages outside of the home. These companies and other businesses can be categorised into three main groups.
Counter and table service (operators)

Foodservice distributors/suppliers

Foodservice equipment companies
Counter and table service (operators)
Foodservice operators are your atypical foodservice businesses – restaurants, cafés, fast food outlets, and basically any other business that sells food to customers such as food trucks that move locations and hospitals with a cafeteria.
They're commonly referred to as "counter and table service" businesses as for many operators in this bracket it's a fundamental characteristic of their business model; food is ordered at the counter or in many cases, customers are asked to take a seat and table service is provided.
Moreover, other types of foodservice operators also fall into this category such as schools, hotels, catering companies, sports and music venues and much larger industrial size kitchens.
Foodservice distributors/suppliers
Foodservice distributors and suppliers are companies that provide food products and transportation services to restaurants, catering companies and other operators.
There are different types of distributors. Some cater to a particular product or niche such as seafood, while others stock a large quantity of different products across food, meat, seafood and even liquor.
Restaurants and other foodservice operators will typically have an agreement in place with a particular distributor that will deliver pre-ordered food products at a designated time.
Depending on the business this is often a regular and reoccurring process.
Foodservice equipment companies
Foodservice equipment companies manufacture products such as kitchen tools and other appliances needed to produce, transport, store and serve food products.
This type of equipment includes everything from kitchen knives and utensils to industry grade freezers and ovens.
Essentially, any company involved in the production of tools, equipment and appliances used for making and transporting food fall into this category.
What is the difference between hospitality and foodservice?
The term hospitality gets thrown around a lot and is often aligned with the foodservice industry in the sense that restaurants and bars are commonly referred to as key contributors of hospitality.
However, the foodservice industry is just one element to the wider hospitality sector which consists of five key industries.
The hospitality sector comprises an array of different businesses and companies that feed, transport, house and entertain customers. The five key industries to the hospitality sector include:
Foodservice industry including restaurants, bars and catering companies
Lodging industry including hotels and bed and breakfasts
Recreation industry including businesses such as theme parks, zoos and museums
The travel and tourism industry including airlines and cruise companies
Meetings and events industry including sporting venues, trade shows and conference centres
What role does Bidfood play in the foodservice industry?
Wholesale food suppliers such as Bidfood act as the middle man between food producers and manufacturers, and the restaurants and other foodservice operators that sell food products to consumers.
As a broadline wholesale foodservice supplier with over 40 locations across Australia, we work with all manner of foodservice operators.
With a passionate team of foodies that know and love the industry inside and out, it's our mission to empower the Australian foodservice industry with high-quality products, reliable delivery services and innovative technology.
The foodservice industry is inherently entwined in lifestyle and culture for all Australians, and each and every dish relies on an intricate network of producers, suppliers, equipment companies and operators.
With 35,000 wholesale food products to choose from, over 85,000 chefs and kitchen staff trust Bidfood with their food procurement.
Our role is to provide high-quality products and services to suit foodservice operators' needs.
If there is anything you would like to know regarding pricing, our loyalty program and monthly specials, a trial of our online store, myBidfood, or something else, we're always happy to answer any and all questions.