The Chiko Roll is as Australian as BBQs on the beach, kangaroos, meat pies and Aussie Rules. The beloved Chiko Roll has remained an Aussie icon since its debut at the Wagga Wagga Agricultural Show in 1951.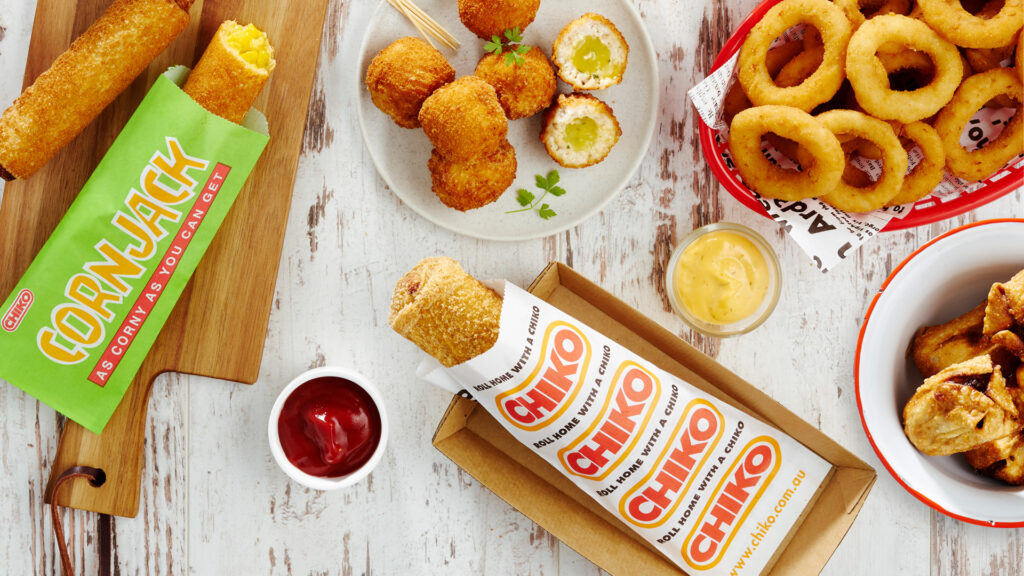 The veggie and meat-filled Chiko Roll has a superior crunch factor and its robust outer layer allows it to be consumed in a single hand, leaving room for a cold beverage in the other. The year 2021 marked the 70th anniversary of the Chiko Roll – and almost three quarters of a century later, the legendary snack is as loved today as ever.
The perfect addition to any menu
.
The Chiko range maintains its unique market offering and is a perfect fit for your retro-style QSR menu, takeaway shop, or sporting events. Whether it be the all-time favourite classic Chiko Roll, or one of the other Chiko-branded offerings, there is a delicious product suitable for your foodservice needs.
Stock up on Australia's favourite roll in just a few clicks.