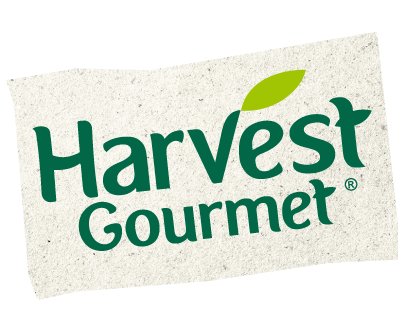 Taste something sensational with Harvest Gourmet®
.
Harvest Gourmet® is committed to creating delicious plant-based protein products that don't compromise on nutrition, taste, or texture.
Brought to you by Nestlé Professional, a global and local team of experts, including food technologists, scientists, chefs and foodservice professionals. They've created a variety of plant-based products that are all high in protein, fibre and flavour.
With 42% of Australians actively reducing the intake of animal products in their diet, the plant-based trend is here to stay. So, let Harvest Gourmet® show you how adding 'meat free' to the menu can be simple and delicious.
One of Australia's favourite meals is now plant-based! Crunchy, juicy and wrapped in gold, the Harvest Gourmet® Plant Based Schnitzel is deliciously tender and ready to impress your diners. 
Crunchy crumb seasoned with paprika and tumeric
18g of protein per serve
High in fibre and plant-based protein
Highest health star rating compared to competitors
Rich in protein from plants, this burger patty will meet the needs of your flexitarian, vegan, and vegetarian diners without compromise. It cooks with the sizzle you'd expect from a delicious burger and is easily prepared from frozen, resulting in limited operational impact in the kitchen. High in plant-based protein and fibre, the Harvest Gourmet® SensationalTM Burger has 25% less sodium compared to a traditional beef burger and 48% less saturated fat.[1] With no artificial colours or flavours, it is the healthy plant-based option on your menu that diners will come back for.
Create unique meat free dishes with the precooked and seasoned Vegetarian Chargrilled Pieces. With a 5 health star rating and made with simple ingredients such as apple puree, vegetable oils, onion, soy protein and garlic, these pieces are the perfect meat free addition to pizzas, wraps, curries, salads and more.
Ready to eat, the Vegetarian Chargrilled Pieces only need to be heated for a few minutes and can be easily cooked from frozen, meaning you can create simple meat free dishes without the hassle. High in protein, fibre and flavour, these little pieces are so versatile and have endless menu possibilities.
Sensational Ground Mince™
The Sensational Ground MinceTM has been developed by our global experts to behave in the same way as regular mince ensuring no impact on operations. Delivering on flavour and texture, you will be able to create anything from delicious vegan pastas, plantballs, pies, burritos and more with this one product. 
Plant-based proteins to be proud of.
We understand you don't want to compromise the quality of your great tasting menu items by offering a meat free substitute. With Harvest Gourmet® you don't have to worry; our products are made by chefs for chefs ensuring no compromise on taste or texture.
Experience the future of delicious plant-based proteins with Harvest Gourmet® brought to you by Nestlé Professional. Shop the range online through myBidfood.
[1] Nestlé study on nutritional data (for patty only, does not include bun, fillings or sauce) based on the average of packaged beef burgers from a sample of Australian supermarkets and foodservice distributors (2021).