Waffle Bros is a flavoursome family of Belgian Liège waffles, each fighting to "Bring It" to every meal occasion.  
When it comes to waffles, only Waffle Bros will do your creation justice. And with three great sizes, you can get creative, adding excitement to any menu. They are seriously versatile, and ready to be tailored by you! 
Like a bunch of brothers, each will fight to become the favourite at every meal occasion, whether a small coffee takeaway treat, alongside a classic brekkie, or turned into an extraordinary waffle dessert! The options are limitless! 
Available in 3 great sizes
.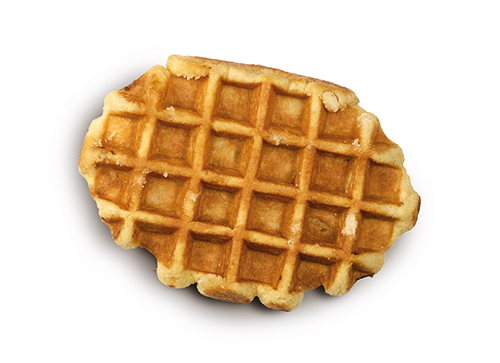 I'm the original waffle and love being the centre of attention. I'm the star of the show! Perfect for plated brekkies, desserts and creative toppings! 
I'm so versatile. The options are endless, great for stacking, pairing and on-the-go. Anything goes with the In-Betweener!
I'm a little entertainer and the life of the party. I love being around a crowd! Perfect for catering, buffet, dessert toppers and sweet treats. Don't forget to share me!
Waffle Bros proudly brought to you by Sara Lee
Made from the best ingredients, crafted in Belgium from a traditional Liège recipe featuring pearl sugar.
Experience 50 years of making and baking with love from Sara Lee. Shop online with myBidfood and order some Waffle Bros.